Trainers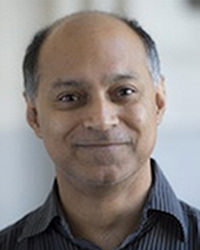 Khurram Husain
Khurram Husain is a leading business and economy journalist in Pakistan. He is Assistant Editor at Dawn newspaper, and writes one of Pakistan's most widely read business and economy columns. He was Pakistan Scholar at the Woodrow Wilson Center in Washington DC in 2013-2014, where he carried out archival research on the history of Pakistan's relationship with the IMF. He is an invited contributor by Routledge for their handbook on Pakistan (forthcoming), and is working on a book on the history of Pak-IMF relations. He also has television experience, where he made documentaries, anchored discussions on economic affairs, put together day long special transmissions as well as managed the daily news flow. In the past, he has worked with the BBC, Express News, and Dawn News. His work has appeared on CNN, BBC, and Emerging Markets, amongst others.
Naween A. Mangi
Naween A. Mangi is a working financial journalist for the last 20 years. She began her career in 1995 and has since worked for several local and international news organizations in Pakistan and the US. Mangi worked as the Pakistan Bureau Chief for New York-based Bloomberg News, from 2006 till April 2015. She is currently a free-lance writer and runs a developmental organization.
In the past, Mangi has worked for The Friday Times, Herald Magazine, Dawn Newspaper, Asia Times, CNBC Asia, CNN, Businessweek Magazine and Forbes Magazine in New York. Mangi received a bachelor's degree in economics from the London School of Economics and a Master's degree in journalism from New York University, with a specialization in business and economic reporting. Prior to university, she attended the Karachi Grammar School.
She has reported extensively for the local and international media on Pakistan's rural economies, focusing in particular on poverty among desert people and farming communities in the province of Sindh.
Zofeen Ebrahim
Zofeen Ebrahim began her career as an editorial assistant at Women's Own, an English language women's magazine prior to joining Dawn as a feature writer.
Now working as a freelance journalist, Ebrahim has contributed to many national and international publications, including The Third Pole, Dawn.com, Inter Press Service, and The Guardian. She has extensive experience in research and reporting for NGO's, including a stint as the communications officer at the NGO Resource Center.
Ebrahim holds a Master's degree in journalism. She has received multiple national and international awards for her reporting on economic, development, and environmental issues throughout her distinguished career, including the Green Press Award, IPS Journalist Award, and the Global Media Award.
Mubashir Zaidi
Mubashir Zaidi is an award winning senior broadcast and multimedia journalist, news and communications manager and trainer with more than 22 years of experience working in top national and international organizations.
Zaidi is currently working as an Editor Investigations and host of Program "Zara Hut Kay". His responsibilities include supervising a chain of special correspondents across Pakistan. Zaidi also looks after the content of current affairs programs on Dawn TV.
During his distinguished career, he has broken exclusive stories that have made international headlines. Major breakings include an expose on air force cadets deaths due to ragging, military coup and corruption, Mukhtaran Mai rape coverage, Lawyers Movement, Benazir Bhutto 's assassination, and a Sect free mosque story that earned a Journalism for Peace award.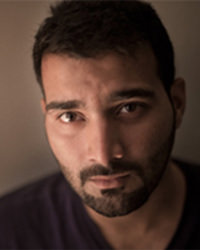 Asad Faruqi
Asad Faruqi is an Emmy Award nominated cinematographer, photographer and filmmaker based out of Karachi, Pakistan. Over the past eight years he has filmed a number of award winning films, including 2016's Academy Award winning documentary short, " A Girl in the River: The Price of Forgiveness." and 2011's Academy and Emmy Award winning documentary, "Saving Face."
At present, Faruqi is producing/directing "Indispensable." - a film that follows two bomb disposal squad members of the KPK Bomb Disposal Unit to the front lines of the war in Pakistan.
Some other notable works include Emmy and Alfred I Dupont Award winning, "Pakistan's Taliban Generation," "Transgenders: Pakistan's Open Secret." His work has featured on HBO, The New York Times, PBS, Channel 4, CBC, SBS, Arte among others.
Kamal Siddiqi
Kamal Siddiqi is the director of the Centre for Excellence in Journalism. Siddiqi joined CEJ from The Express Tribune, where he served for more than six years, supervising four print editions and the online edition.
Before joining The Express Tribune, Siddiqi worked as an editor at The News for four years. He has also worked at Dawn, Dow Jones News Wires and Asia Times in various editorial positions. In addition, Siddiqi has taught at the University of Karachi, and Monash University in Melbourne, Australia. He is the author of The Internet Journalist and editor of Journos on Journalism.
Siddiqi earned a Master's degree in Mass Communication from the University of Karachi and another Master's in Media Studies from the London School of Economics.
Munawar Mirza
Munawar Mirza is an award winning TV Journalist who has reported for the last three decades on major beats including political, economic, crises, and international affairs. His special field of interest is human angle stories which won him three National Awards in reporting. His stories, documentaries, and motivational songs have contributed significantly in creating awareness on social issues like environment, health care, literacy, community development, tolerance and youth. His work has involved covering TV news assignments in US, China, Korea, Malaysia, Thailand, Singapore, Central, Middle, and West Asia and also reported for CNN World. He has held senior management and operational positions in PTV and as Director News in Private channels including News One, Indus TV New and Business Plus.
In addition to his professional journalism career, Mirza has an intensive and extensive experience of teaching and training in Media Studies. He has been the head of Media Studies at Baharia University Karachi and taught at Karachi University at BS and Master's level. As a media specialist, he conducts trainings for professionals such as PTV academy, Association of Pakistan.
Television Journalists, Karachi Union of Journalists, and other professional bodies. His field of specialty is the use of modern technology for news reporting and productions.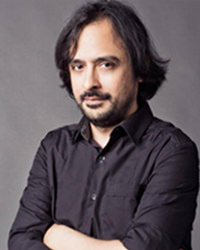 Faisal Sayani
Faisal Sayani is a freelance journalist, independent filmmaker and Karachi based producer most recently with Dawn News. Sayani has also conducted training sessions with Express News and Geo News.
His career has also included serving as the Creative Director of Sydney School of Arts and Humanities in Sydney, Australia and Head of Programming at Express News.
Nefer Sehgal
Nefer Sehgal is a photographer born and raised in Karachi. She a bachelor's degree in Mass Communication from Curry College in Milton, Massachusetts. She has years of experience as a photojournalist and her work has appeared in local as well as international publications.
Sehgal has been recognized as being one of the first female photojournalists in Pakistan to have covered everything from bomb blasts to red-carpet events while she worked at The Express Tribune.
Gibran Ashraf
Gibran Ashraf is a journalist based in Karachi. He holds degrees from Karachi University in a Bachelor of Art in Communication with a focus on Economic and International Relations. His Masters of Art is also in Communication, with a focus on Electronic Media. For the past decade, he has worked for the top English language papers in Pakistan, including The News International and The Express Tribune.
Though he began his career in print, he quickly moved into the digital arena, where he works on multiple platforms and mediums, including for mobile. Ashraf participated in Pakistan's first digital bootcamp, hosted by CEJ in May of 2015. He is a member of Pakistan Federal Union of Journalists, Karachi Union of Journalists, and Hack/Hackers Pakistan.
Rahamdil Khan
Muhammad Rahamdil Khan is the Manager IT & Telecom Department at GEO TV Network in Peshawar. He is a trainer and Information Technology expert with more than 15 years' experience. He is a master trainer of Mobile Journalism (MOJO) and has trained more than 170 GEO News journalists, including correspondents, cameraman, producers and editors on MOJO across the country. This includes education GEO News journalists on different technologies, tools and gadgets, such as newsgathering software, shooting on Smartphone, audio/video editing, uploading, Urdu typing, BGAN satellite video uploading, and live streaming from a smartphone to social media.
Khan is the first person to introduce mobile journalism in his organization. This includes designing a mobile studio, researching and implementing the MOJO kit for the social media and sports journalism teams and news journalists.