CEJ has two seminar halls, each of which can accommodate around 80 people at a time. CEJ halls have been used for numerous student activities, international conferences, seminars by renowned journalists, media persons. These halls have a comfortable and impressive structure that has been designed to enrich our students' learning experience. In order to broaden our students' learning, many National and International speakers from different fields of media have been invited in the past to deliver lectures, or share their experiences.
The JS Auditorium at Aman Tower seats more than 400 people, in addition to a press gallery. Moreover, it is equipped with the latest equipment plus a professional control room to manage lighting and sound.

The CEJ also has two classrooms, C14 and C15, which can accommodate up to 40 people at a time. The classrooms are spacious, well-lit and well-equipped to fulfil the requirements of both students and the faculty. Each classroom has equipment needed for presentations, projects and workshops, and IT help is readily available for both students and faculty.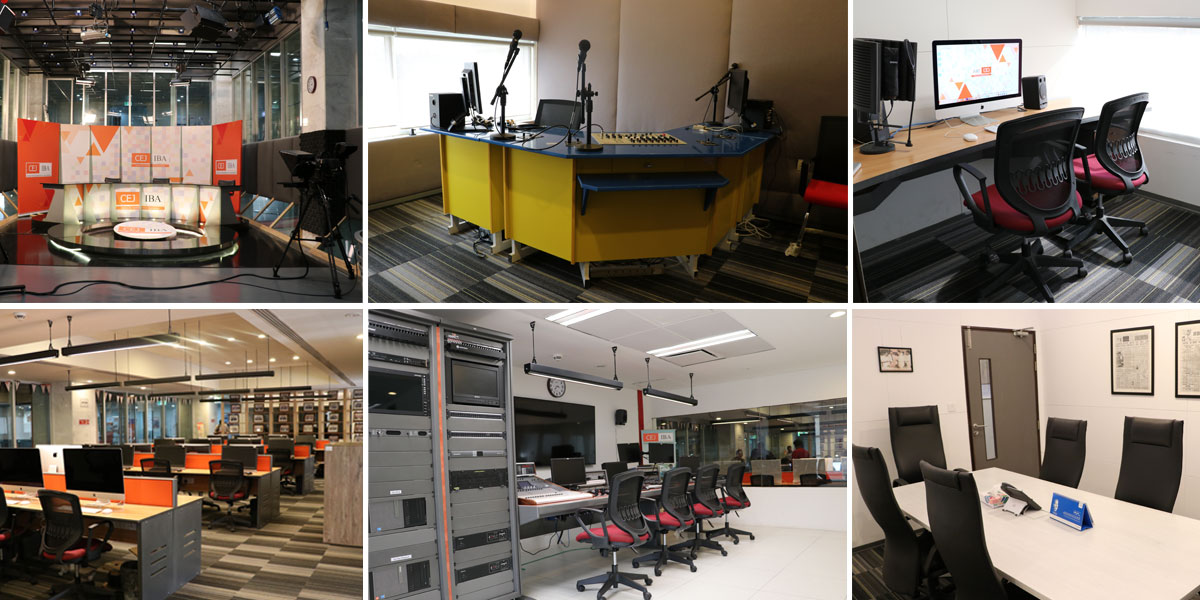 We at CEJ believe that proper and well-equipped work spaces lead to productive results. Our News Room is equipped with 31 computers, including five Macintosh stations. An 80-inch LED screen and audio system has also been installed for trainings and lectures. The News Room can accommodate around 25-30 students at a time.
Moreover, the CEJ has six Editing Suites, each equipped with its own Macintosh computer and professional voice-over recording system. The Editing Suites have licensed software installed.
The CEJ also offers a modern television studio and Production Control Room (PCR) to help broaden the learning of our students. Our studio is equipped with HD cameras, microphones and professional lights. Whereas, the PCR is equipped with professional digital audio mixer, video switchers, graphics machine, play-out servers, professional communication system and a teleprompter machine.
We have well-designed and comfortable rooms for our staff members and an all-purpose meeting room that enhances their productivity.
The CEJ is also introducing its own FM Radio channel, which is going to be an educational campus radio channel.
To enable our students to become familiar with the latest tools and technology in reporting, the CEJ also offers ENG kits, MoJo kits, iPod Touch devices and DSLR cameras.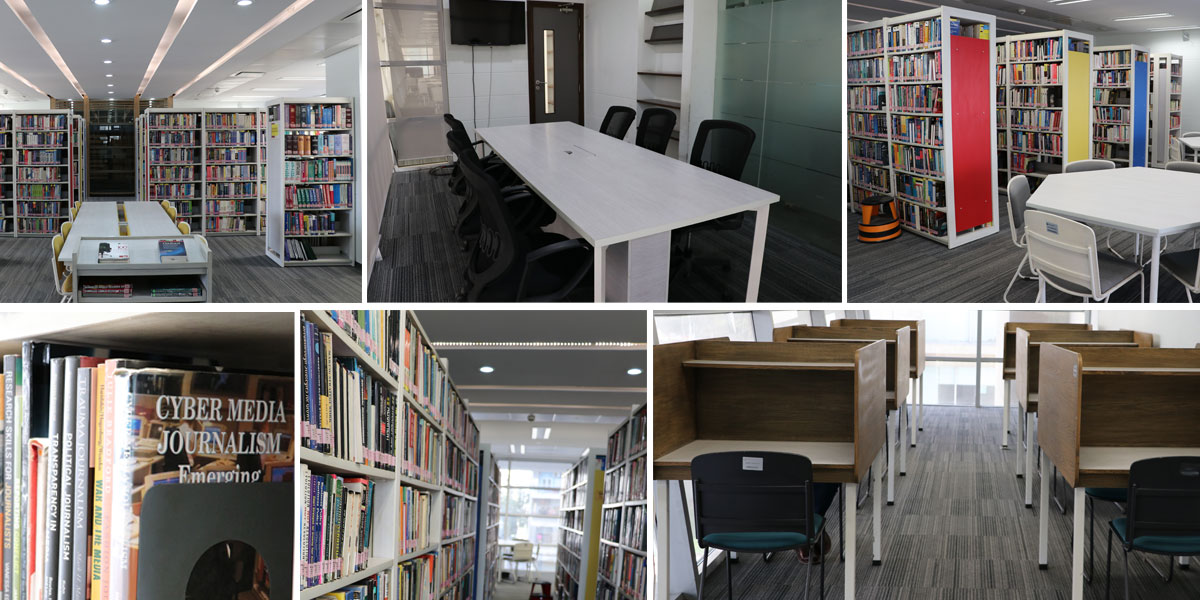 IBA Libraries support students and faculty in their study, teaching and research fields. The library has four unique sitting spaces - Individual study tables, Leisure space, Collaborative room and Multi-media room. Our collections include over 66,000 books, more than 100 National and International magazines, more than 10,000 e-journals and 140,000 e-books. Moreover, the library is continuously updated with latest e-books, researches and journals. For more information about library visit https://library.iba.edu.pk/

A spacious cafeteria has been constructed for the students and the faculty, which can accommodate around 300 people at a time. A wide variety of hygienic items are served with guaranteed good taste. The cafeteria also has an executive lounge for more formal lunch and tea gatherings.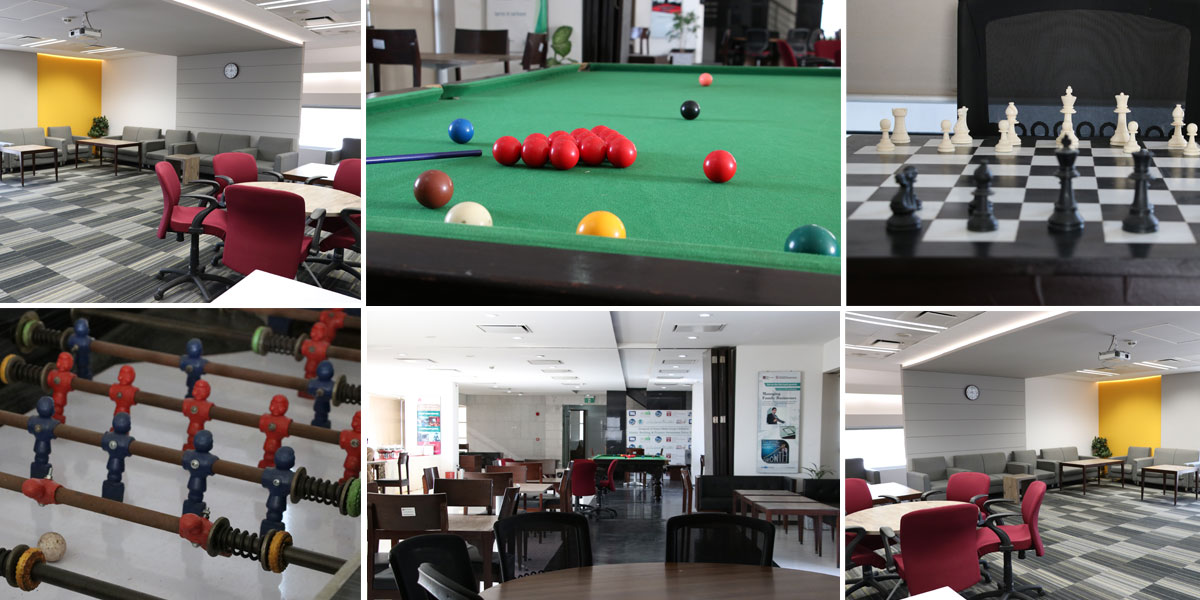 We also have recreational facilities for students on 11th floor of Aman Tower, which is equipped with a snooker table, chess board and comfortable seating arrangements. This space can accommodate up to 150 people. For smaller events with up to 30 people, the CEJ also has classroom C13 dedicated for tea and lunch.